Valentine's Day Raffle
As we march through winter another holiday is beginning to crop up around us! And the Fundraisers thought this would be a good time to have a fun new event. So in February we are brining you….
The Valentine's Raffle!
While now-a-days Valentine's has been thrown a bad rap we thought it may be a good time to show each other and the House some of the love associated with this season.
But first…
On top of the raffle we are also providing some printable Valentine's Cards for your holiday. These can be received with a small donation gift. Similar to how we did the cards this past moomas. Simply donate anything from a dollar up. Then email the 'receipt' to [email protected] and let us know what card you would like. Because the cards are donated, if you would like all of them it is suggested you donate $5 or more.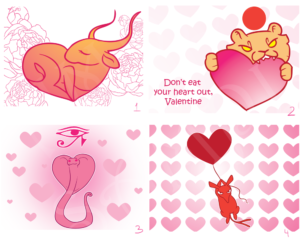 Onto the raffle!
Raffle will work how many other raffle do. You buy tickets!
But the tickets will be a space in the drawing section of your choice. Then we can randomly draw out a name for each section.
Sections you say?
Yes!
Due to how popular some items may be we wanted to make sure people could choose where to focus their hard earned money. So we will have two sections….
-Jewelry and Beading
-Gifts
You can choose where to focus your ticket slots into which sections. If you buy multiple slots you can split them up to whatever sections you like.
Tickets…
Tickets, or slots, will be $5 each for any section.
How you get tickets…
Just like with the cards above you will need to donate first to [email protected] Then send us the receipt at [email protected].  Please send us the receipt with the numbers in it so we can see how many tickets to give you. Also when you email us the receipt let us know what section you want slots in and how many (for people that get multiple tickets).
And that is how to get in on the Raffle!!
Raffle will be pulled on Valentine's Day. Hoping to have a fun chat event for people that may be interested in fellowship and live drawing results. Of course the winners of each items will also be posted. Watch the calendar for any chat event.
Since this event is geared towards love, this may be the time to show a special someone some extra love through helping them win an item, sending them a card, or just a message of support. Love comes in all shapes so show your family, friends, spouses, and children all the love you have for them this holiday.
Items we have so far….
Jewelry and Beading
Gifts
1 itty-bitty Valentine Netjeru sculpt (custom)
1 itty-bitty Valentine Netjeru sculpt (custom)
1 itty-bitty Valentine Netjeru sculpt (custom)
Inked Drawing (custom)
Small Hethert coloring page
Small Nefertem coloring page
*note for international shipping…
All of these items are coming from the USA,  shipping prices start around $35 and could be higher which we may not be able to cover. So if you are outside the USA, please be aware you may need to pay for shipping on items.